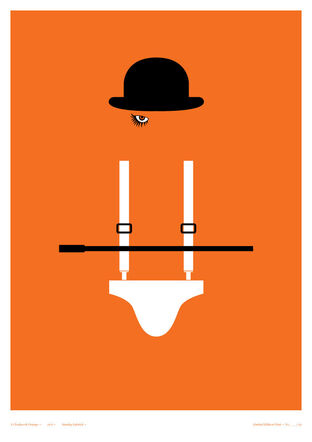 A Clockwork Orange (1971)
Director: Stanley Kubrick
In future Britain, Alex DeLarge, a charismatic and psycopath delinquent, who likes to practice crimes and ultra-violence with his gang, is jailed and volunteers for an experimental aversion therapy developed by the government in an effort to solve society's crime problem - but not all goes according to plan.
Male Deaths
Edit
Female Deaths
Edit
Stanley Kubrick's first cut (before hiring several assistant editors) ran almost four hours
The final scene was done after 74 takes
Before the rape scene was filmed, Adrienne Corri walked up to Malcolm McDowell and said, "Well, Malcolm, today you're going to find out I'm a real redhead".
Malcolm McDowell chose to play Alex speaking in his normal Northern English accent instead of a Cockney accent. McDowell felt his softer accent would strike an interesting contrast with Alex's menacing personality and also help him stand out amongst his friends. McDowell's eyes were anesthetized for the torture scenes so that he would film for periods of time without too much discomfort. Nevertheless his corneas got repeatedly scratched by the metal lid locks.