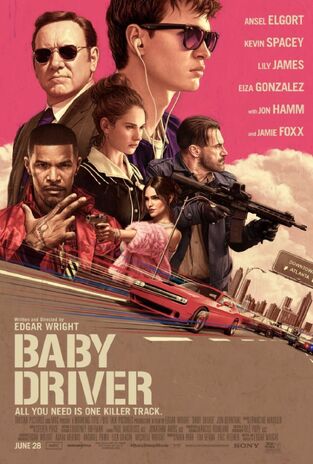 Baby Driver (2017)
Director: Edgar Wright
Talented getaway driver Baby (Ansel Elgort) relies on the beat of his personal soundtrack to be the best in the game. After meeting the woman (Lily James) of his dreams, he sees a chance to ditch his shady lifestyle and make a clean break. Coerced into working for a crime boss (Kevin Spacey), Baby must face the music as a doomed heist threatens his life, love and freedom.
Male Deaths
Edit
Female Deaths
Edit
Ad blocker interference detected!
Wikia is a free-to-use site that makes money from advertising. We have a modified experience for viewers using ad blockers

Wikia is not accessible if you've made further modifications. Remove the custom ad blocker rule(s) and the page will load as expected.