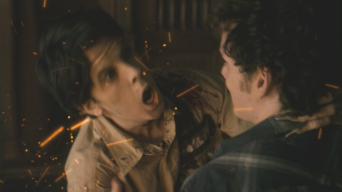 Christopher Mintz-Plasse (1989 - )
Deaths in Film
Edit
This is the End (2013) [Christopher Mintz-Plasse]: Falls into a giant crater that forms during the apocalypse. (Played for comic effect.)
Deaths In Video Games
Edit
Far Cry 3 (2012) [Christopher Mintz-Plasse]: Dies of dehydration (off-screen) after being buried up to his neck in wet sand and tortured by Michael Mando. His still-buried head can be found later in the game.
Ad blocker interference detected!
Wikia is a free-to-use site that makes money from advertising. We have a modified experience for viewers using ad blockers

Wikia is not accessible if you've made further modifications. Remove the custom ad blocker rule(s) and the page will load as expected.