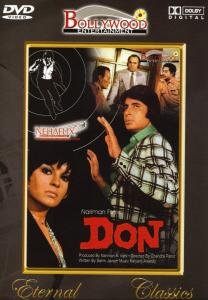 Don (1978)
Director: Chandra Barot
Poor but honest Vijay (Amitabh Bachchan), a look-alike for a deceased gangster, is recruited to take the criminal's place before the gang can learn of the Don's death. When the detective in charge of the operation is killed, Vijay is trapped with no way to confirm his true identity.
Male Deaths
Edit
Female Deaths
Edit
Ad blocker interference detected!
Wikia is a free-to-use site that makes money from advertising. We have a modified experience for viewers using ad blockers

Wikia is not accessible if you've made further modifications. Remove the custom ad blocker rule(s) and the page will load as expected.