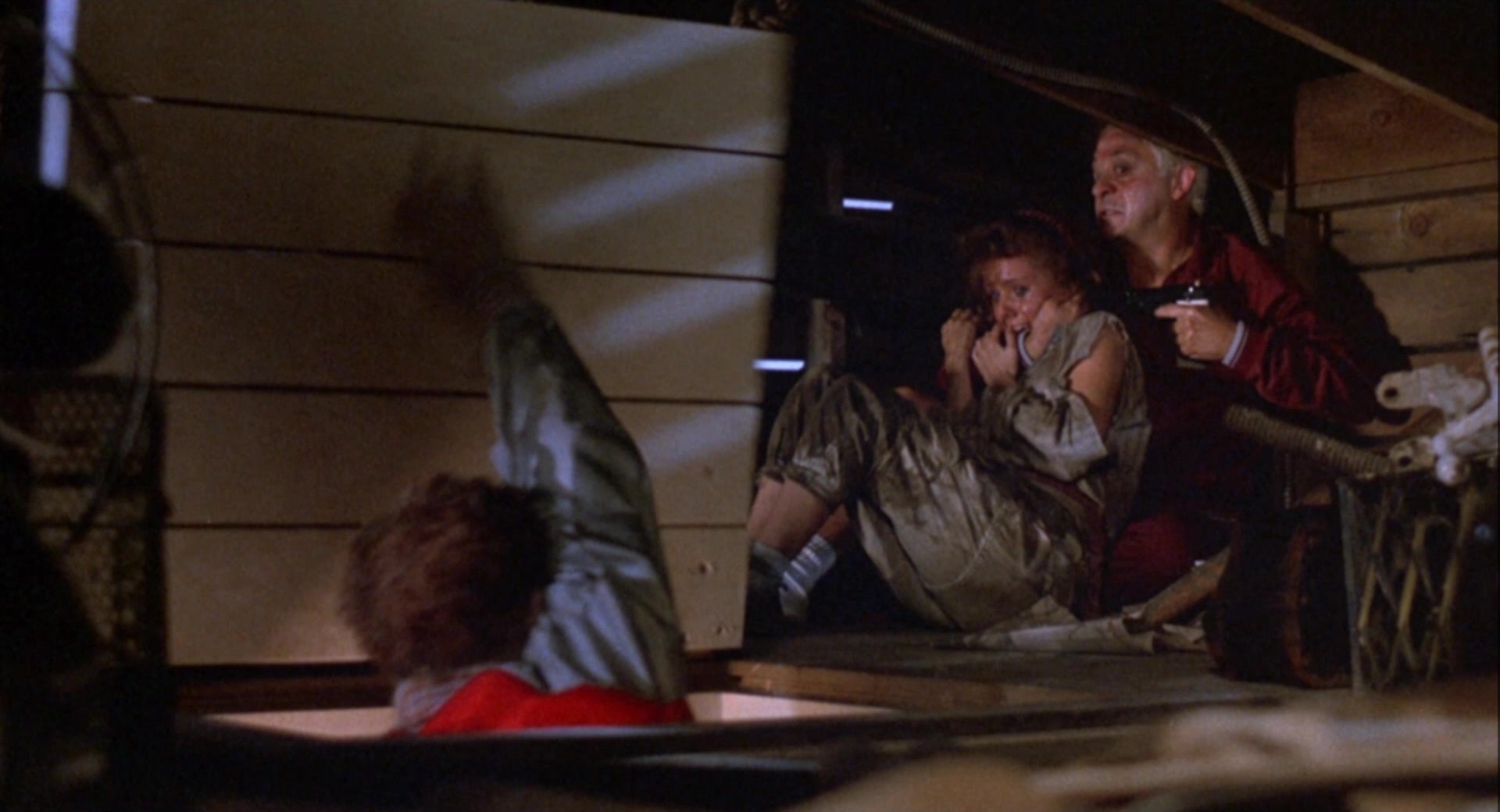 Don Calfa
(1939 - 2016)
Film deaths
Edit
Foul Play (1978) [Scarface]: Shot to death by William Frankfather in Goldie Hawn's apartment. (Thanks to Robert)
The Star Chamber (1983) [Lawrence Monk]: Shot to death along Joe Regalbuto by Keith Buckley when Joe and Don were chasing Michael Douglas to kill him.
The Return of the Living Dead (1985) [Ernie]: Killed in an explosion (along with everyone else in the movie) when the military drops a nuclear bomb on the city, in an attempt to stop the spread of zombies; we only see quick cutaways of all the different characters right before the explosion. (Thanks to Wen and Robert)
Chopper Chicks in Zombietown (Cycle Sluts) (1989) [Ralph Willum]: Decapitated by his car's power window while he's struggling with a zombie.
Corpses Are Forever (2003) [Jack Stark]: Shot in the head (off-screen) by Richard Lynch's soldiers in his car. His body is shown afterwards when Jose Prendes and Debbie Rochon discover him, and he later appears to Jose as either a ghost, a zombie, or a vision.
TV deaths
Edit
Murder, She Wrote: Mr. Penroy's Vacation (1988) [Clifford Coleson]: Stabbed in the chest with a pitchfork by Candice Azzara. His body is shown afterwards when Joan Leslie and Teresa Wright discover him, and the murder is shown in a flashback when Angela Lansbury tries to make Candice confess.
Ad blocker interference detected!
Wikia is a free-to-use site that makes money from advertising. We have a modified experience for viewers using ad blockers

Wikia is not accessible if you've made further modifications. Remove the custom ad blocker rule(s) and the page will load as expected.