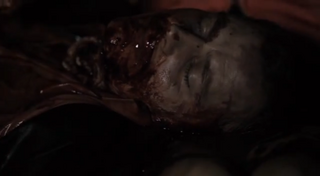 Deaths in Television
Edit
Dead Set (2008; Mini-series) [Colin]: After being bitten on the neck by a zombie, he later dies of shock/blood loss while Jennifer Aries drives him to the Big Brother studio, as Rachel Ogilvy unsuccessfully tries to stop the bleeding. He reanimates moments later.
Ad blocker interference detected!
Wikia is a free-to-use site that makes money from advertising. We have a modified experience for viewers using ad blockers

Wikia is not accessible if you've made further modifications. Remove the custom ad blocker rule(s) and the page will load as expected.