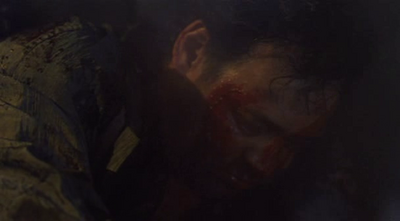 Ed O'Ross (1946 - )
Movie Deaths
Edit
The Hidden (1987) [Cliff Willis]: Killed (off-screen) when the alien takes over his body. His possessed body dies when the alien transfers itself into John McCann after getting severely wounded by Kyle MacLachlan, Michael Nouri and security guards.
Action Jackson (1988) [Frank Stringer]: Burned to death (at the end of a chase/shootout through a skyscraper top floor) when Brian Libby or one of the other assassins shoots him with a grenade launcher (knocking him through a high rise window to land on a table below).
Red Heat (1988) [Viktor 'Rosta' Rostavili]: Shot to death by Arnold Schwarzenegger at the train station (his body is later seen having fallen back into the underside of a train). (Thanks to Gary)
Another 48 Hours (1990) [Frank Cruise]: Shot to death by Nick Nolte (his body is later seen as Eddie Murphy steals his gun). (Thanks to Gary)
Hoodlum (1997) [Lulu Rosenkrantz]: Shot in the head by a mob assassin after he gets into his car (having shot Tim Roth).
Evasive Action (1998) [Warden Jack Kramer]: Shot repeatedly in the chest, stomach and throat by Roy Scheider as Roy throws DeLane Matthews at him (while Ed is holding a gun on him)
Y2K (1999) [Fairchild]: Killed at the end of a fight/shootout
Delta Farce (2007) [Victor]: Killed at the end of a fight/shoot-out with either Danny Trejo or one of his cohorts