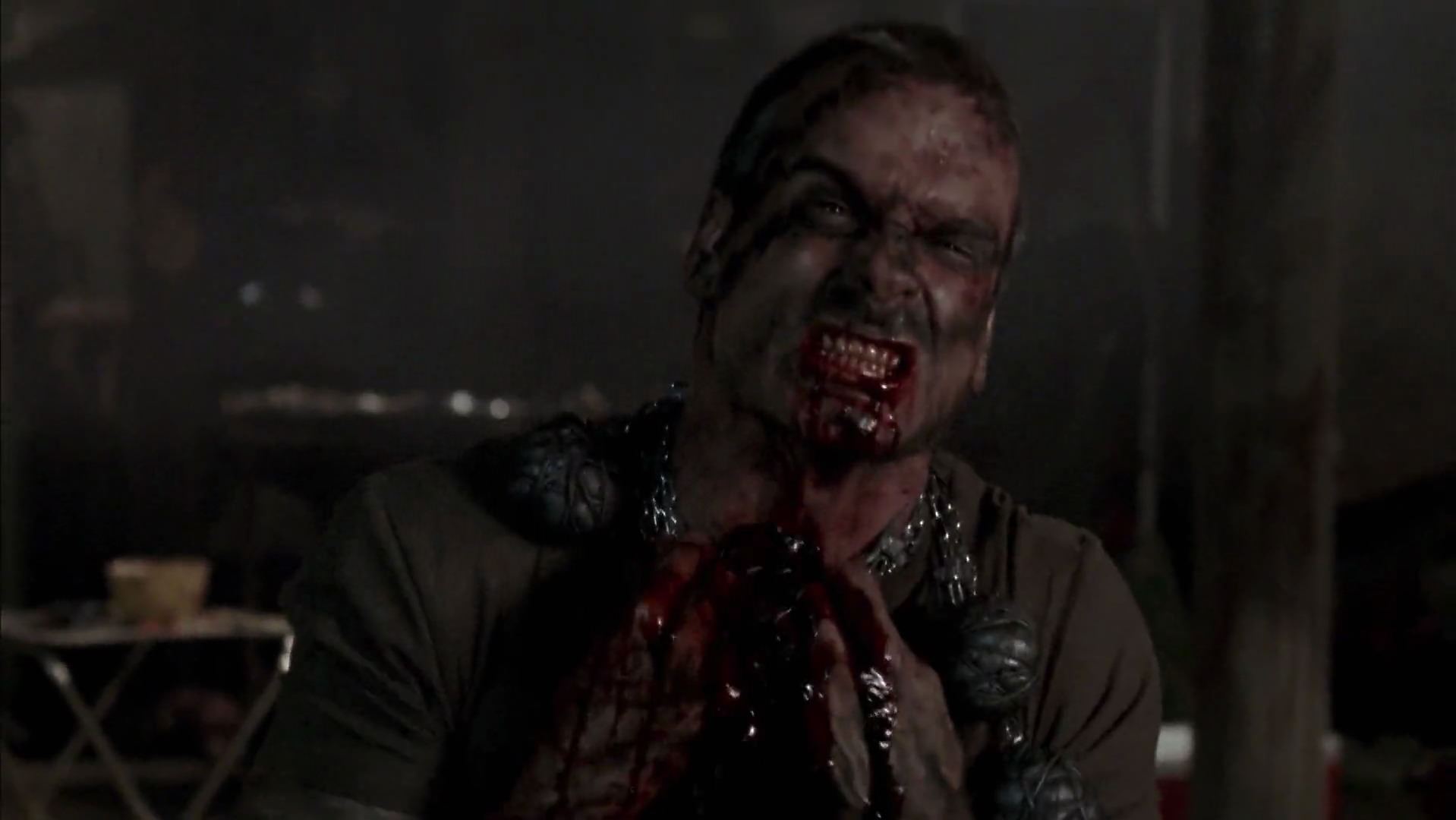 Henry Rollins (1961 - )
Former vocalist of Black Flag
Deaths in Film
Edit
Johnny Mnemonic (1995) [Spider]: Tortured to death by Dolph Lundgren after Dolph begins crucifying him.
Batman Beyond: Return Of The Joker (2000; animated) [Bonk/Ben Knox]: Shot in the chest with a dart gun by The Joker (voiced by Mark Hamill); in the alternate version he is poisoned with Joker Venom and laughs himself to death.
Scenes of the Crime (2001) [Greg]: Killed by the mobsters.
Feast (2005) [Coach]: Head bashed against the door repeatedly when the monsters use him as a battering ram.
Wrong Turn 2: Dead End (2007) [Dale Murphy]: Throat cut and crushed when a razor-wire chain is thrown around his neck by Ashlea Earl after Ken Kirzinger shoots him in the back and stomach with arrows.
The Devil's Tomb (2009) [Father Fulton]: Pushed into barbed wire and has his throat slit by a possessed Taryn Manning.
Deaths in Television
Edit