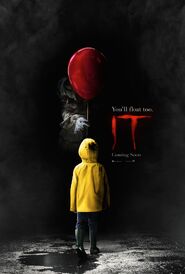 It (2017)
Directed by Andy Muschietti
For centuries the town of Derry in Maine has been plagued by numerous unsolved child murders and mysterious vanishings all secretly linked to an ancient seemingly mystical and invulnerable psychic deity known by many names and different forms, but mainly as Pennywise the Dancing Clown (Bill Skarsgård), who every twenty seven years awakens to prey on the townspeople...notably their children. When seven year old George Denbrough (Jackson Robert Scott) becomes it's latest victim. Bereaved and vengeful older brother Bill Denbrough (Jaeden Lieberher) and his friends band together to seek out and find a way to destroy It once and for all.
Male Deaths
Edit
Female Deaths
Edit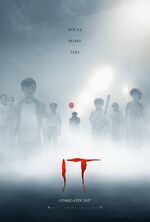 Ad blocker interference detected!
Wikia is a free-to-use site that makes money from advertising. We have a modified experience for viewers using ad blockers

Wikia is not accessible if you've made further modifications. Remove the custom ad blocker rule(s) and the page will load as expected.