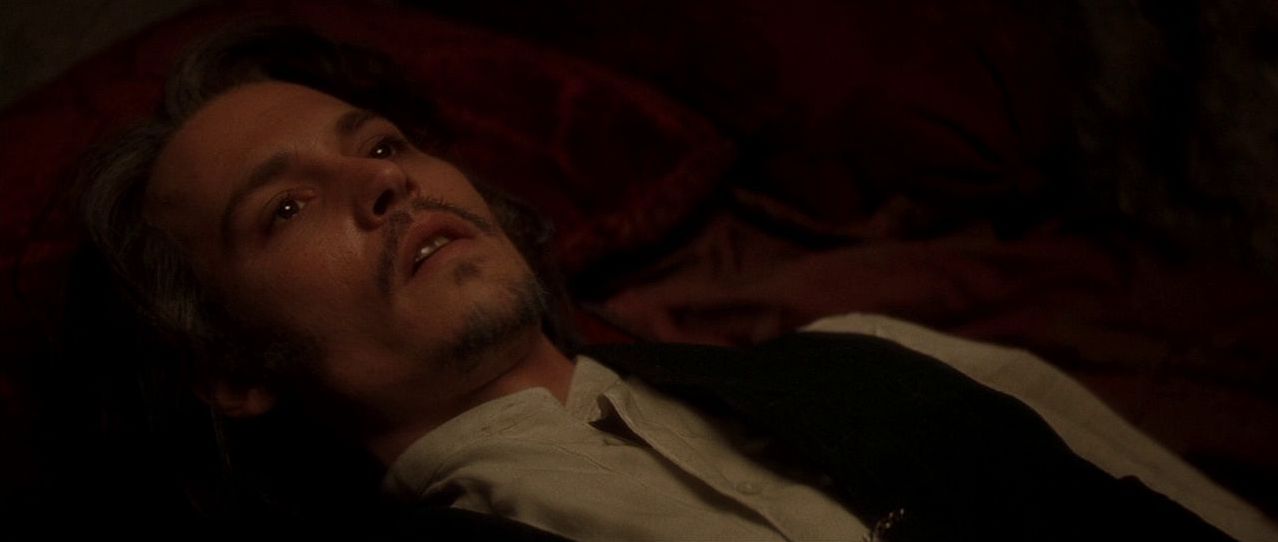 Johnny Depp (1963 - )
Film Deaths
Edit
A Nightmare on Elm Street (1984) [Glen Lantz]: Killed (off-screen) when Robert Englund pulls him down into his bed after he falls asleep; we see Robert grab him and pull him down, followed by a fountain of blood gushing from the bed. (There is a deleted scene where his body is lifted up into the air before being dropped down again.) He later reappears in Heather Langenkamp's dream.
Platoon (1986) [Private Lerner]: Mortally wounded in combat with the Viet Cong; the movie doesn't actually confirm that he's killed, but he's so badly wounded that it seems a safe assumption. 
Ed Wood (1994) [Edward D. Wood Jr.]: Dies (off-screen) of a heart attack, several years after the story ends; his death is mentioned in the on-screen text at the end of the movie.
The Astronaut's Wife (1999) [Commander Spencer Armacost]: Electrocuted when Charlize Theron throws an appliance into the water when he's standing on the flooded floor, in an attempt to destroy the alien possessing him (only for said alien to then possess her as he dies).
Transcendence (2014) [Dr. Will Caster]: Dies from radiation poisoning after being shot with radioactive bullets by Lukas Haas. His mind is uploaded into a computer program in order to keep it alive and he later forms a new body via nanotechnology. He is later seemingly destroyed when he allows a virus created by Paul Bettany to be downloaded into him by a dying Rebecca Hall. His body is later seen lying over Rebecca when Paul enters their compound. (it's implied that his mind along with Rebecca's lives on)
Notable Connections
Edit
Ad blocker interference detected!
Wikia is a free-to-use site that makes money from advertising. We have a modified experience for viewers using ad blockers

Wikia is not accessible if you've made further modifications. Remove the custom ad blocker rule(s) and the page will load as expected.