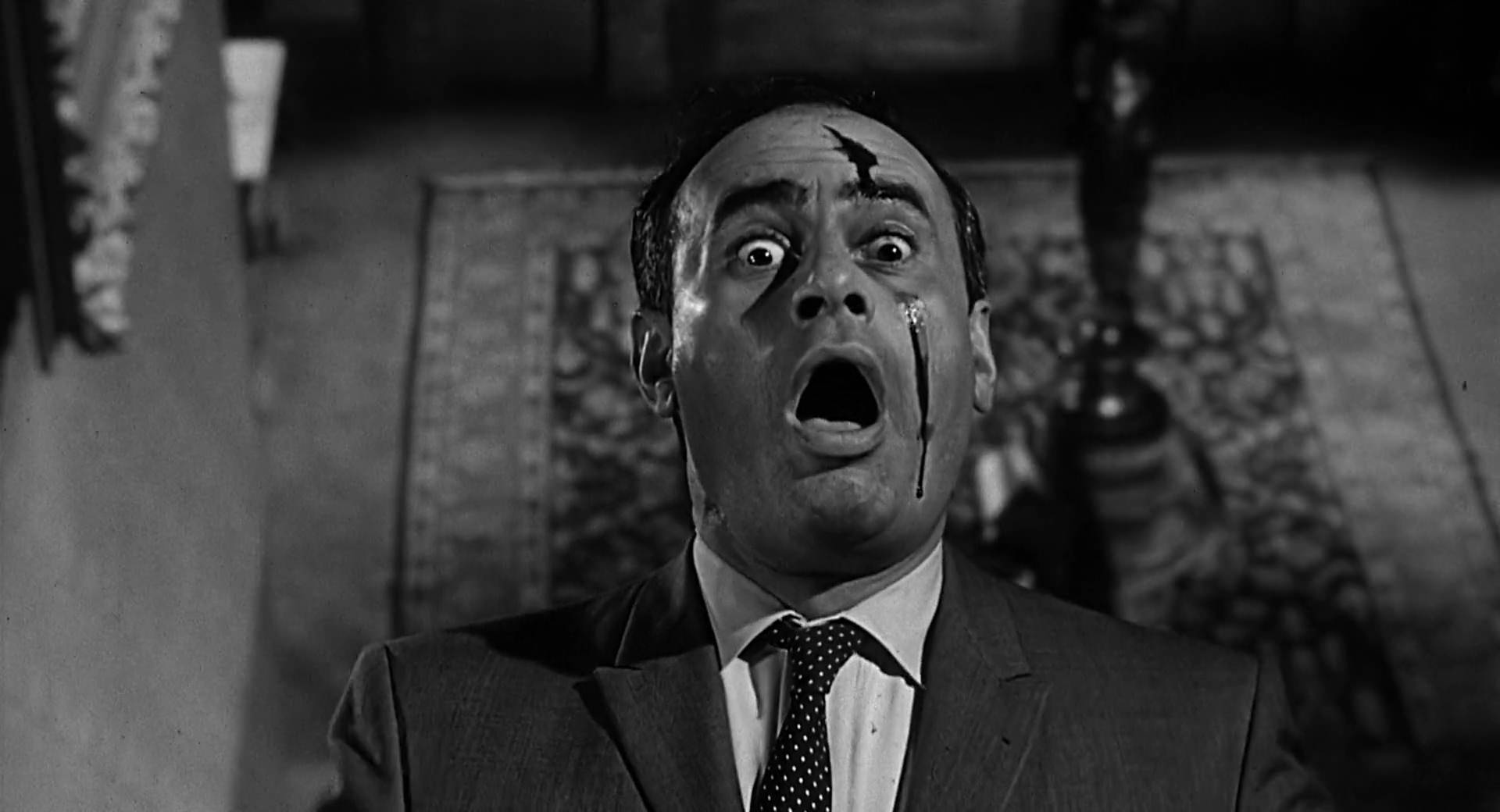 Martin Balsam (1919 - 1996)
Film Deaths
Edit
Al Capone (1959) [Mac Keeley]: Killed by two of Rod Steiger's thugs while sitting on a bench at a subway station. (Thanks to Mac)
Psycho (1960) [Milton Arbogast]: Stabbed in the face by Anthony Perkins at the top of the staircase; Martin falls down the stairs after the initial slash, then Anthony finishes him off when he reaches the bottom. (See also William H. Macy in the 1998 remake.) (Thanks to Betty and Robert)
Seven Days in May (1964) [Paul Girard]: Killed in a plane crash, his death is reported in the newspapers. (Thanks to Gordon)
The Bedford Incident (1965) [Lt Cmdr Chester Potter, MD]: Vaporized, along with everyone else on board the Destroyer, when it is hit by nuclear torpedoes from the Russian submarine. (Thanks to Brian) 
Confessions of a Police Captain (Confessione di un commissario di polizia al procuratore della repubblica) (1971) [Commissario Bonavia]: Stabbed in the chest by Nello Pazzafini in prison. (Thanks to Andrea)
Mitchell (1975) [James Arthur Cummings]: Shot to death by Joe Don Baker on Martin's boat; we see Joe Don firing, followed by a shot of Martin lying face down on the deck.
Gardenia, il giustiziere della mala (1979) [Salluzzo]: Shot to death by Franco Califano. (Thanks to Andrea)
The Salamander (1981) [Captain Steffanelli]: Tortured to death (off-screen) by Paul L. Smith; his body is shown afterwards in the morgue when Franco Nero identifies him. (Thanks to Johan and Andrea)
The Silence of the Hams (1994) [Detective Martin Balsam]: In a parody of his death in Psycho, he is slashed at the top of the staircase by Ezio Greggio and falls down the stairs (his obvious green-screen fall in the original is spoofed by having the camera take Martin "falling" around a variety of locations before hitting the ground) before he is stabbed to death with several objects (the actual stabbing isn't shown) that include a tuning fork, a carrot, an umbrella, etc.
TV Deaths
Edit
Contract on Cherry Street (1977 TV) [Captain Ernie Weinberg]: Shot to death by Johnny Barnes.
Notable Connections
Edit
Ad blocker interference detected!
Wikia is a free-to-use site that makes money from advertising. We have a modified experience for viewers using ad blockers

Wikia is not accessible if you've made further modifications. Remove the custom ad blocker rule(s) and the page will load as expected.