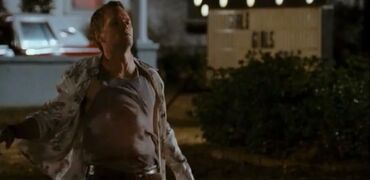 Neil Patrick Harris (1973 - )
Deaths in Film
Edit
Harold and Kumar Escape from Guantanamo Bay (2008) [Neil Patrick Harris]: Shot to death by Beverly D'Angelo while attempting to escape from her whorehouse by hopping in a car with John Cho & Kal Penn; he later resurrects at the end of the credits. (Played for comic effect.)
A Very Harold & Kumar 3D Christmas (2011) [Neil Patrick Harris]: After being shot by Beverly D'Angelo in the previous film, Harris arrives in Heaven and is brought back to life when Jesus (Jake Johnson) orders him to be kicked out; shown as Harris tells John Cho & Kal Penn. (Note: His death and resurrection scenes from Harold and Kumar Escape from Guantanamo Bay are shown here) (Played for comic effect.)
Gone Girl (2014) [Desi Collings]: Sliced across the neck with a box cutter by Rosamund Pike as Neil is climaxing while having sex with her, having staged the scene to look like self-defence from a rape. (Nudity Alert: Rear and full frontal)
Deaths in Television
Edit
Video Game Deaths
Edit
Saint's Row 2 (2009) [DJ Veteran Child]: Stunned with a flash bang and then shot to death by the player after he holds Eliza Dushku hostage.
Notable Connections
Edit
Mr. David Burtka
Ad blocker interference detected!
Wikia is a free-to-use site that makes money from advertising. We have a modified experience for viewers using ad blockers

Wikia is not accessible if you've made further modifications. Remove the custom ad blocker rule(s) and the page will load as expected.