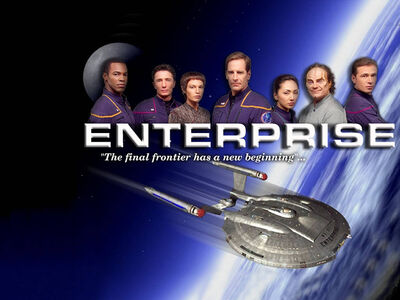 Star Trek: Enterprise (TV series; 2001 - 2005)
Plot Summary
Edit
More than a century before Captain Kirk's historic five-year mission (or 150 years from now), an earlier Enterprise begins Earth's first mission of deep-space exploration, encounter many new alien race, some of whom will one day join Earth in forming the United Federation of Planets.
Male Deaths:
Edit
Female Deaths:
Edit
Ad blocker interference detected!
Wikia is a free-to-use site that makes money from advertising. We have a modified experience for viewers using ad blockers

Wikia is not accessible if you've made further modifications. Remove the custom ad blocker rule(s) and the page will load as expected.