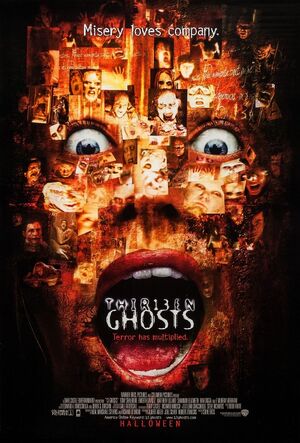 Thirteen Ghosts (2001) (also known as 13 Ghosts and stylized as Thir13en Ghosts)
Director: Steve Beck
When Cyrus Kriticos, a very rich collector of unique things dies, he leaves it all to his nephew and his family. All including his house, his fortune, and his malicious collection of ghosts!
Male Deaths
Edit
Female Deaths
Edit
Ad blocker interference detected!
Wikia is a free-to-use site that makes money from advertising. We have a modified experience for viewers using ad blockers

Wikia is not accessible if you've made further modifications. Remove the custom ad blocker rule(s) and the page will load as expected.